Cette publication est également disponible en :

Français
Ricardo Omori is Vice President of the Fine Fragrance division at Symrise. According to him, the "red island" in the Indian Ocean is an extraordinary place, which owes as much to the plants that grow there as to the people using them to create exceptional ingredients for perfumery.
—
Interview from the chapter dedicated to Madagascar, in the book From Plant to Essence – A World Tour of Fragrant Raw Material (see below).
—
You often say that "Madagascar is the new Grasse." Why?
Like Grasse, the island is well equipped for producing high-quality ingredients for the perfume industry: incredibly diverse vegetation, dynamic teams and innovative technology are all at their disposal.

Symrise controls the Madagascar vanilla supply chain from A to Z. How is this a strength?
Vanilla is what pushed us to diversify. We have a factory on-site, but we also have an R&D center that enables us to conduct multiple trials on new plants. We are also acquiring some large plots of land for developing agriculture.

How does a Madagascar plant end up becoming a part of the perfumer's palette?
To be chosen, a plant has to be viable and economically attractive… And, of course, it has to be interesting from an olfactory standpoint! We are working on over 100 raw materials at different levels of advancement. In order to produce two or three new ingredients every five years, we need to be running at least five trials simultaneously!

What added value do these new natural ingredients bring?
We want to develop unique products of high olfactory quality. The volumes are not really important; what matters is that we are building exclusive partnerships so that we can offer a ginger oil from Madagascar, a "Coeur de Saison" jasmine absolute from Egypt and a pepper from Nepal unlike any other.

What new tools do you have to make the most of natural ingredients?
The SymTrap technology, patented by Symrise in 2008, consists of capturing odorant molecules present in aqueous
solutions derived from the extraction, distillation or freeze-drying of plants. In Madagascar, this process is yielding good results with vetiver and cocoa husks, parts of the plant that were hitherto considered waste, but that could soon become new natural raw materials in their own right.
—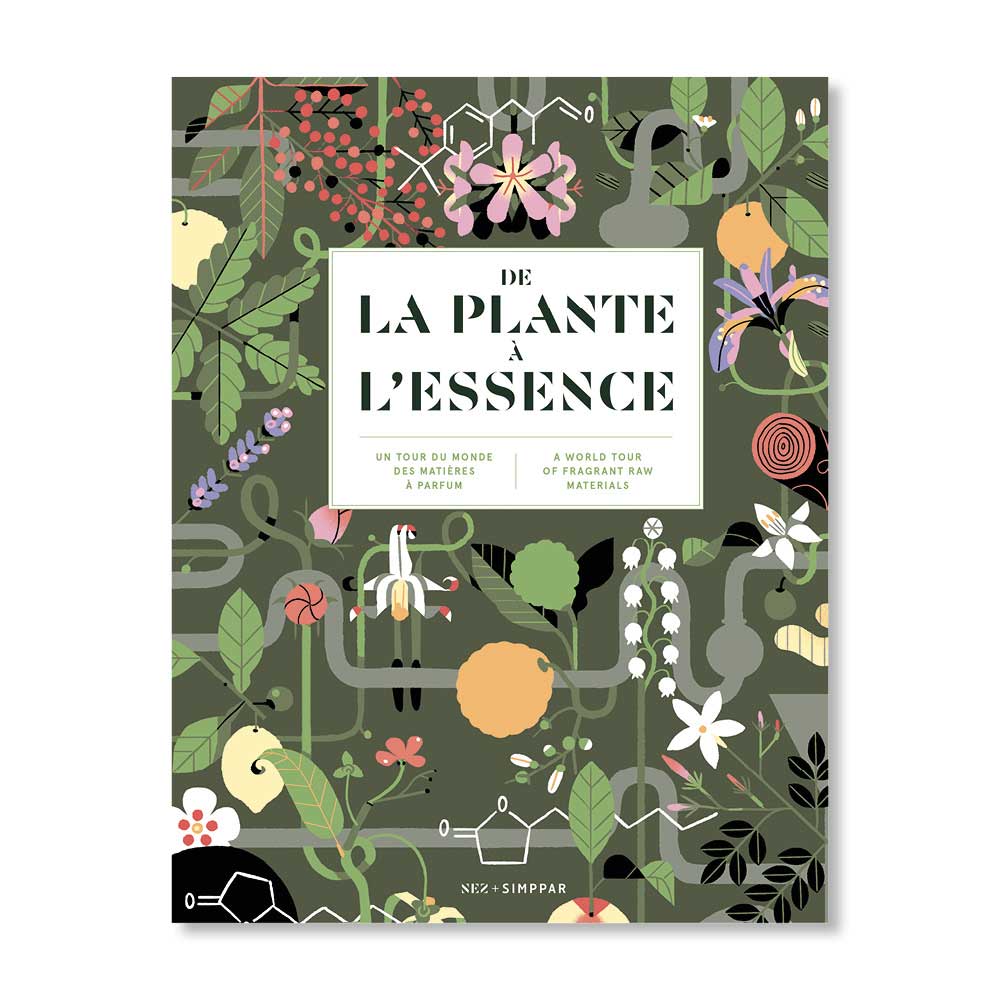 This interview is from:
De la plante à l'essence – Un tour du monde des matières à parfums
From Plant to Essence – A World Tour of Fragrant Raw Material
(Français-English), Nez éditions, Collectif, 2021, 45$/30€