Cette publication est également disponible en :

Français
Much more than a simple database of formulas confined to the fragrance industry, the Osmothèque is home to perfumes that are part and parcel of people's lives and memories. Whether they are still on store shelves or long gone, they are all fragments of a collective consciousness: by making them available to all, this international fragrance archive not only unveils and provides access to a universal heritage, but can also rekindle intimate emotions connected to each individual's experiences. Perfumer and Osmothèque president since 2008*, Patricia de Nicolaï describes the workings of a project that is as important as it is unique, and currently looking for new funding sources to ensure its long-term future.
The Osmothèque attracts a great number of professionals, but also amateurs. How can the latter access the perfumes that are kept there?
Unfortunately, the Osmothèque can't be visited in the same way as a museum. Who knows, maybe one day that'll be the case! To smell the perfumes, you have to sign up to one of our sessions on our site. Each session takes visitors on a journey to discover forgotten creations. A participant can also make a specific request over the phone. We'll give them the chance to smell the fragrance they're looking for at the end of the session, provided we have it.
What human resources do you have at your disposal?
We have a project manager, an apprentice and a freelancer who helps us manage the collection and prepare the sessions. The rest of the work is done by volunteer perfumers who take turns coming here to host sessions and sit in on monthly meetings, where we discuss ways of improving and diversifying our sessions as well as the olfactory supervision of the collection. To date, we have over 4,000 fragrances and organise over 100 sessions each year. Never has such a small team been in charge of such a big mission!
What is your business model?
The Parisian Chamber of Commerce and FEBEA [Federation of Beauty Companies] subsidise us. They are the founding partners of the Osmothèque alongside the SFP [French Society of Perfumers], which instigated the project. The SIPC [International Society of Perfumer-Creators] recently joined the board. The remainder of our funds come from the sessions we organise, books and gift boxes we sell, and donations from members of the Société des Amis de l'Osmothèque [Society of Friends of the Osmothèque], companies and individuals. We manage with what we've got but it's precarious. We need more funds: we would like to relocate to Paris for higher visibility and to grow the team. We represent the heritage of our profession, the equivalent of the French National Library for perfume. Brands and composition houses need to understand this and help us out in ways that are more effective.
How do you obtain lost raw materials to recreate perfumes that contain them?
For animalic materials that don't exist anymore, like musk, we have stocks. The same goes for other materials that have become rare. As for very expensive products, like jasmine from Grasse or the Provence rose, various generous companies send us the few grams we need. We have a partnership, slated to expand, with the chemistry department at the University of Versailles, which reproduces certain molecules that no longer exist for us. We can also count on composition houses to recreate bases that have disappeared. We're currently asking them to reassess the old formulas of fragrances that shaped their era in order to have access to fresh originals. Givaudan has entrusted two of its perfumers with this delicate task, which marks a massive step forward for the future of the Osmothèque. We hope that other companies will follow in its footsteps.
*The interview was conducted in March 2020. In July 2020, perfumer Thomas Fontaine became president of the Osmothèque.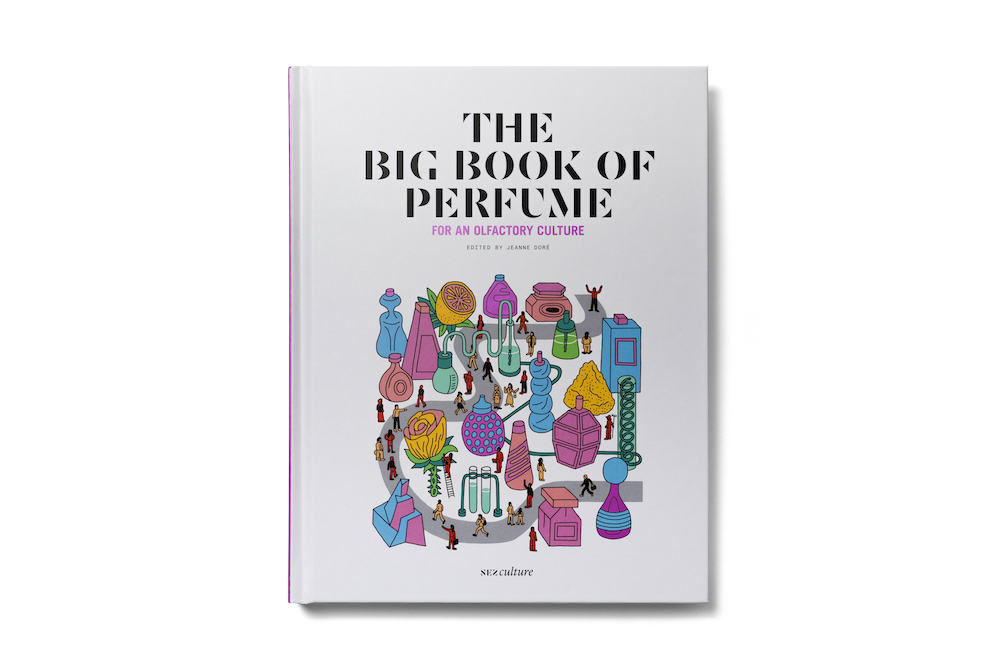 This interview is from : The Big Book of Perfume, Collective, Nez éditions, 2020, 40€/$45