Cette publication est également disponible en :

Français
Sponsored post
Never has the issue of safeguarding natural resources and the future of communities seemed so pressing than at present due to climate change. Some companies did not wait to take action in this crucial area. The Givaudan Group, in committing to becoming a certified B Corporation (B Corp), reducing its environmental footprint and developing a Naturality Platform for developing more nature conscious fragrances, has, in this way, established itself as a pioneer. In 2013, Givaudan created a nonprofit organization, the Givaudan Foundation, whose first mission was to give life to its pledges to the communities in which it operates, a stance which resonates with its newly unveiled brand identity, "Human by Nature." As Laetitia Vuillemenot, Givaudan Foundation Lead, reveals: "The Foundation was born of the desire of the Givaudan company to reinforce its social and environmental commitments to the producers of natural ingredients for the perfumery industry (vanilla, patchouli, tonka bean, etc.) and to the surrounding communities, more broadly. But it was also conceived to offer a space and a means to Givaudan's collaborators seeking to engage in volunteer projects around the world. And lastly, it was designed to involve certain clients by inviting them to contribute to local initiatives – a key lever for building bridges between the finished product and its point of provenance while giving meaning to the entire production process." Several of these clients participate in specific community programs, such as those within the supply chains of vanilla in Madagascar, ylang-ylang in the Comoros Islands and vetiver in Haiti.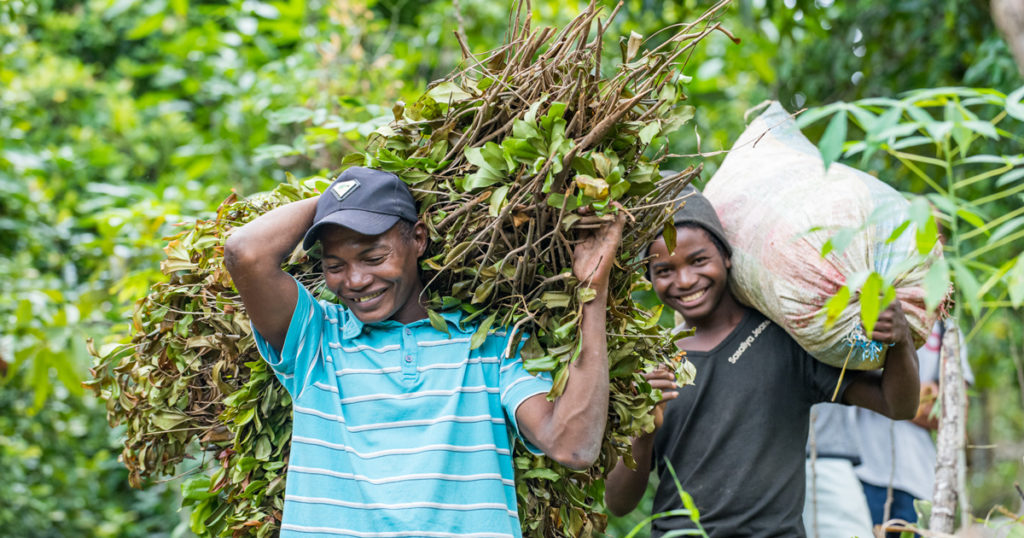 Making quality, sustainability and solidarity align
Endowed with an independent and dedicated organization, the Foundation endeavors to concentrate its support in the core areas of the Givaudan business, where it provides beneficiaries with added value in terms of know-how and experience, notably through skills sponsorship. Going beyond philanthropy, its teams do not limit themselves to financing projects. Instead, they are directly involved in developing and supervising them, calling on the expertise of qualified local partners, including NGOs, research institutions, associations and universities. "Our philosophy is to listen to communities. We are attentive to deploying projects that are efficient and responsive to local needs, which calls for a tailored approach," Laetitia Vuillemenot explains. The choice of projects, determined by the selection committee, takes into account two overarching principles: the possibility of a long-term commitment to give partnerships time to bear fruit and a certain adaptability to local contexts and propositions from volunteers. The projects supported thus vary considerably, reflecting the diversity of the countries of Givaudan's collaborators, as well as their creativity.
Among the most emblematic of its initiatives is the program dedicated to the protection of ylang-ylang on the island of Mohéli in the Comoros. It aims to deliver environmental and economic support: the protection of natural resources in association with Mohéli National Park (recently added to UNESCO's World Network of Biosphere Reserves) and a literacy program for women, which supports the development of entrepreneurial projects for a better living. To cite another example, in India, the Foundation finances projects for access to safe drinking water for an ethnic minority that collects Boswellia resin, a leading ingredient in the cosmetics industry.
The Givaudan Foundation additionally supports training and research programs devoted to improving the quality and sustainability of supply chains. In Egypt, for instance, it assists farmers of the precious jasmine flower in the adoption of agricultural practices that respect biodiversity. As for lavender and lavandin, two pillars in perfumery, they have been the objects of ambitious research programs seeking to make them more resistant – yesterday to disease, tomorrow to global warming. "The Givaudan Foundation also increasingly plays the role of an incubator, in helping to crystallize the ideas of collaborators," emphasizes Laetitia Vuillemenot. To provide a beautiful illustration, the project "Ma Madeleine," developed by the Givaudan Perfumery School in partnership with researchers, consists of a web application that works in tandem with an olfactory rehabilitation kit to target anosmia.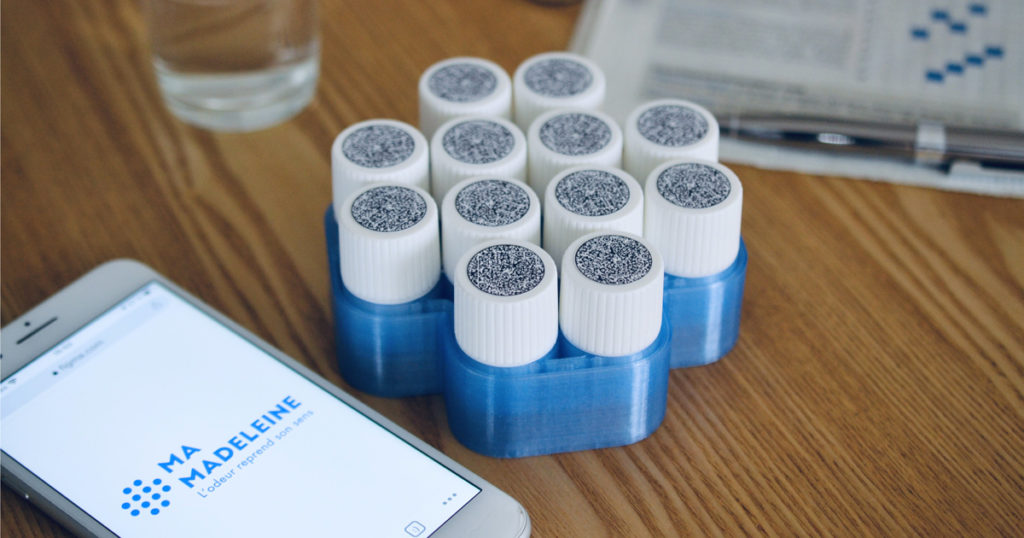 Today, after eight years in existence, with 100 projects in 30 countries and a budget that has quadrupled, the Givaudan Foundation is doing even more to support communities and the environment.