Cette publication est également disponible en :

Français
From farming techniques to extraction methods and engagement with farmers, sustainable development pushes the industry to reimagine a whole host of practices related to natural ingredients. Juliette Karagueuzoglou, senior perfumer at International Flavors & Fragrances (IFF), details the different fields of innovation at Laboratoire Monique Rémy (LMR). A pioneer of sustainable methods since its inception in the 1980s, the small company from Grasse has grown since it became part of IFF in 2000. It now supplies 70 per cent of IFF's natural ingredients.
What type of innovations does sustainable development engender in the realm of natural materials?
At LMR, sustainable development influences each link in the chain, which
we look to master and optimise to the best of our capacity. Our nine agricultural engineers and plant biology researchers based in Grasse each specialise in a platform – meaning a region of the world where we have multiple channels, such as India and Indonesia, Turkey, Provence, etc. allowing them to create strong partnerships in these areas, usually longterm.
Every week they talk with a group of eight perfumers, including myself, so we can guide their work depending on our needs. For a given plant, the first challenge is selecting the variety: by closely studying each species, they identify which one would be the most beneficial to us. Then, from planting to harvest, they work to establish best agricultural practices that preserve resources while increasing the yield and final quality of the ingredient.We have an experimental field in Grasse where we test different practices before implementing them in real-world conditions in the appropriate area.
We then train farmers in the new techniques.
In Turkey, for example, the locals used to harvest open roses. However, we realised that when it's still closed and has been less exposed to the sun, the rose has a higher concentration of essential oil. The extraction part of the process is also a hotbed of innovation: we try to find the most energy-efficient techniques for the best yield. This is how we have managed to have a great deal of our ingredients certified with labels such as For Life, FairWild and Ecocert.
What does upcycling currently allow you to do?
Implemented by LMR over a decade ago with Rose Ultimate, it allows us to reuse by-products, which would otherwise end up in the bin.
For example, we developed a turmeric essence using the plant's leaves: since the extraction process traditionally uses the rhizome, farmers threw away the leaves, but it turns out that they have valuable olfactory qualities. In France, we recuperate oak wood shavings from a manufacturer of barrels for wine and spirits: we use this by-product to create a woody essence with smoky, milky and vanilla accents.
Other than the creation of new ingredients, are you ever led to revise processes linked to existing natural raw materials?
Yes, of course. The extraction of materials often requires heat, and so a lot of energy. In Madagascar, where resources are particularly precious, we try to optimise everything we already have. For example, after distilling cinnamon bark, we dry it out and use it as fuel for the next distillation.
What new opportunities does this sustainable development approach generate for perfumers?
New notes, including many captive ingredients which make up our signature. But also a different way of thinking: the logic behind sustainable development titillates our curiosity and opens us up to new ways of approaching natural products that have remained unchanged for decades.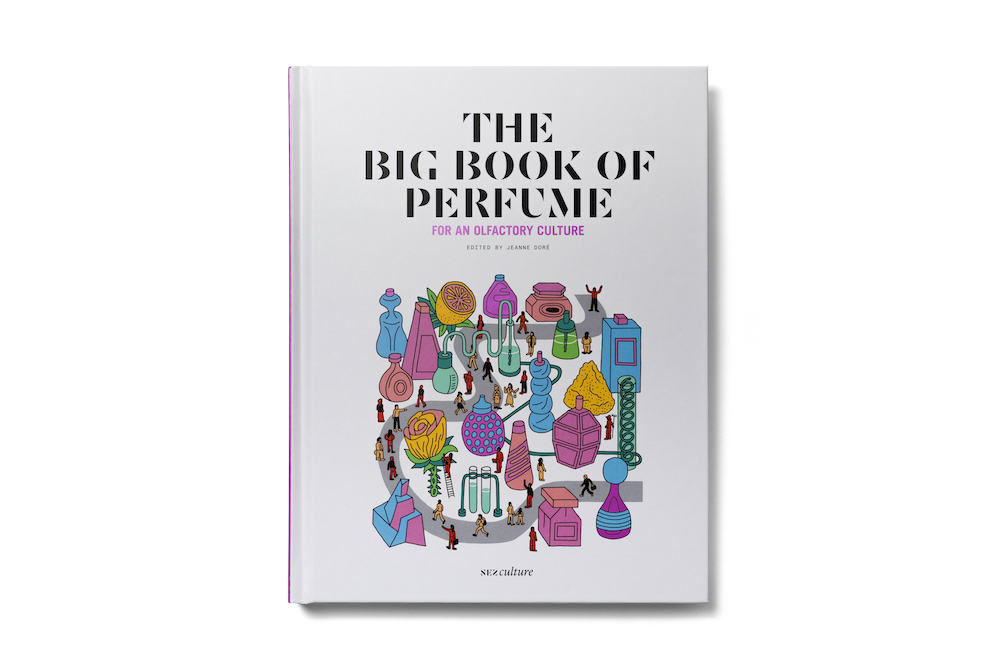 This interview is from : The Big Book of Perfume, Collective, Nez éditions, 2020, 40€/$45