Cette publication est également disponible en :

Français
The process of learning to become a perfumer is notoriously long and complex and doesn't end when you leave school. You could even say that that's when it really starts, because fragrance houses often continue to train their youngest recruits by placing them under the wing of one or more experienced creators. It's an opportunity for mutual enrichment, as explained by Domitille Michalon-Bertier, senior perfumer at IFF where this model is widely used.
Every year, IFF recruits student perfumers and has senior perfumers train them. What does this process involve?
The apprenticeship system has always existed, and, I believe, in all companies in the industry. Nobody is a perfumer when they leave ISIPCA: the school gives you the basics, a general culture, but to become autonomous you also have to learn on the job. In my own case, after a degree in organic chemistry, I was trained by four perfumers for four years at IFF and then ISIPCA. What has changed since then is that IFF has formalised the apprenticeship system by creating an in-house school. There are between 10 and 15 students, recruited at the end of the ISIPCA master's degree, created in partnership with IFF, or from within the company. They follow an academic curriculum for three to five years – depending on their basic training – which gives them in-depth knowledge of the ingredients that make up the IFF palette. And they get the chance to experiment with all the different formats (fine and functional fragrances), all over the world. They also each have a mentor, who helps them develop their skills by regularly giving them practical exercises to do. In addition to the main mentor, students will meet other perfumers during their training period: if, for example, they go to Singapore for two months to work on fabric softeners, a local perfumer who specialises in that category will take charge of them while they are there.
How do the student and mentor choose each other?
It's not really a question of choice. Pairs are formed in a fairly pragmatic way. When a student arrives, we decide which perfumer is best able to help them progress depending on their training and background.
Are all perfumers eligible for this mentoring role?
At IFF, a perfumer is first a student, then a junior, then a perfumer, then a senior, then a VP [vice-president], and finally a master. It's at the senior level that we start the mentoring mission, even though our students learn informally from everyone in the company.
In concrete terms, what kind of exchanges and collaborations provide the basis for learning?
It depends very much on each mentor. While there is a framework, anything is possible, and each apprenticeship is personalised. But, typically, the perfumer will help the student learn the ingredients, and then have her or him create accords, simple ones to start with then increasingly complex until a perfume is constructed. The pupil can then work with the perfumer on small-scale projects. As a perfumer, you bring your own vision and expertise to bear, and you also get to make progress thanks to the student's abilities. When they make spontaneous choices, ask questions that make us think, or introduce us to ingredients they discovered with another perfumer, the students really do enrich us.
When does this apprenticeship end?
The pupil has 'homework' to hand in, a number of raw materials to learn, accords to create, and must also have tried all the formats. Once they have done all this and their progress has been validated, they become a junior perfumer. Depending on their abilities, wishes, and above all, IFF's needs, they are sent to a creative centre where they can develop within a specific category. It will take them another four to five years to become a perfumer.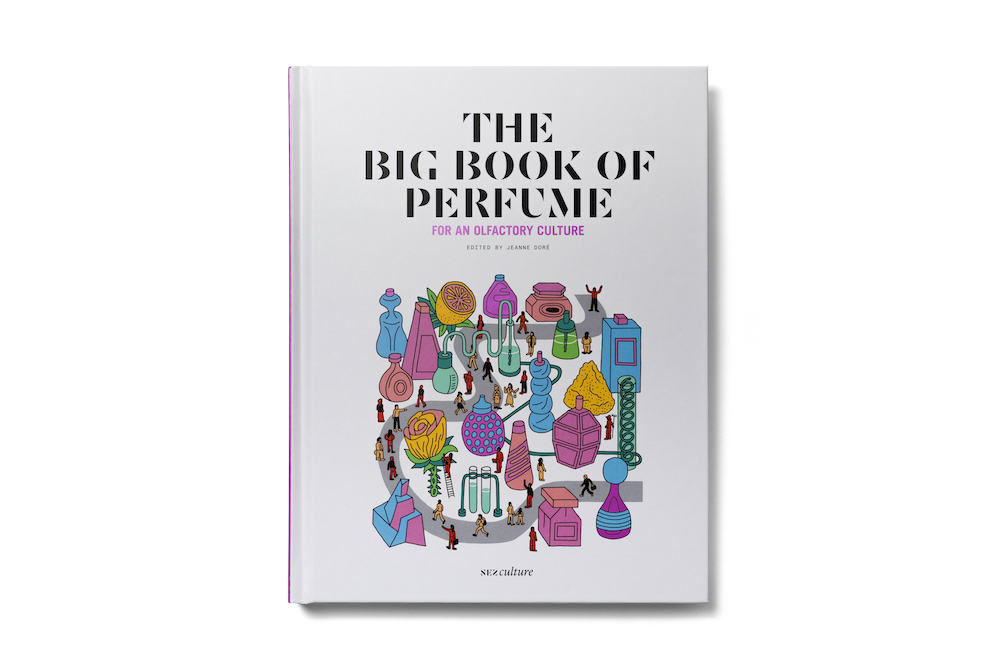 This interview is from : The Big Book of Perfume, Collective, Nez éditions, 2020, 40€/$45