Cette publication est également disponible en :

Français
Once they are recruited by a brand, perfumers become an integral and crucial part of a true ecosystem. Their role encompasses far more than composing the formula; from concept to packaging to communication, they are involved in every stage in the development of a new creation. And although they design the formula on their own, it is far from solitary work: it is enriched by daily conversations with various people, both in-house and externally, as explained by Mathilde Laurent, perfumer for Cartier since 2005.
Where does the impetus for a new perfume come from?
At Cartier, we're like a family. I have a very close relationship with the senior management team and fragrance marketing department, but each of us has a specific role to play, we're all equals. The idea for a perfume doesn't come from one source which imposes it on the others, but from ongoing discussions: we tell each other, "It'd be great to make this" or, "Look at this, an olfactory family we've never explored." For La Panthère, for example, Léa Vignal-Kenedi had just been appointed general manager for the house's perfumes, and she said to me, "This is unbelievably inspiring, we have to do something with it." More recently, Les Épures de Parfum collection was the fruit of a perfumer's desire, in this case mine, to put nature's scent into a bottle, in all its pure, untouched beauty. That's what's so great about working in-house: there are no power dynamics but instead a truly collegial approach, collaborative thinking. That's what creates the family atmosphere.
How does the development process play out?
Once we've decided on an initial idea, we work on it to define the concept. We put our heads together to think about the flask, packaging, story, and even the way we'll roll out the project in stores. Once we reach a sort of intellectual consensus, I start composing my fragrance in perfect harmony with the project. In the beginning, I'm only helped by my assistant, Laetitia, as I get the olfactory idea in place. Unlike how it's done elsewhere, I don't have to develop multiple ideas for people to choose from, but only one, which is tailor-made for the project and house. Once the note begins to feel right, I get people to smell it, I talk about it with them, and take into account the comments I feel are relevant before reworking it.
Who are the main people you work with?
It depends on the period! In-house I can work very closely with someone for several years, and the day that person changes, so does the relationship, naturally. But my first port of call remains the marketing department and senior management team. And for the olfactory aspect of my work, I can turn to IFF, which is our partner. It means I benefit from the structure and all the resources of a big composition house and its comprehensive palette of ingredients, but also that I'm less isolated as a creator: I have relationships with all the teams, depending on my needs, and perfumer friends I can talk to, which is crucial for nurturing my creativity, staying open, not 'drying up'. I have to stay abreast of innovations and keep up with the developments of the perfume world.
Who decides that a fragrance is finished?
The conclusive olfactory sessions take place between the marketing department, senior management team, and myself. Together we decide what we'll present to Cartier's executive committee. Most of the time, the test sample we get them to smell is final, or almost. We may have to do some fine-tuning afterwards, but the idea isn't to get a "I like/I don't like it" reaction, but rather to make sure that everything is going okay so we can finish the project with peace of mind.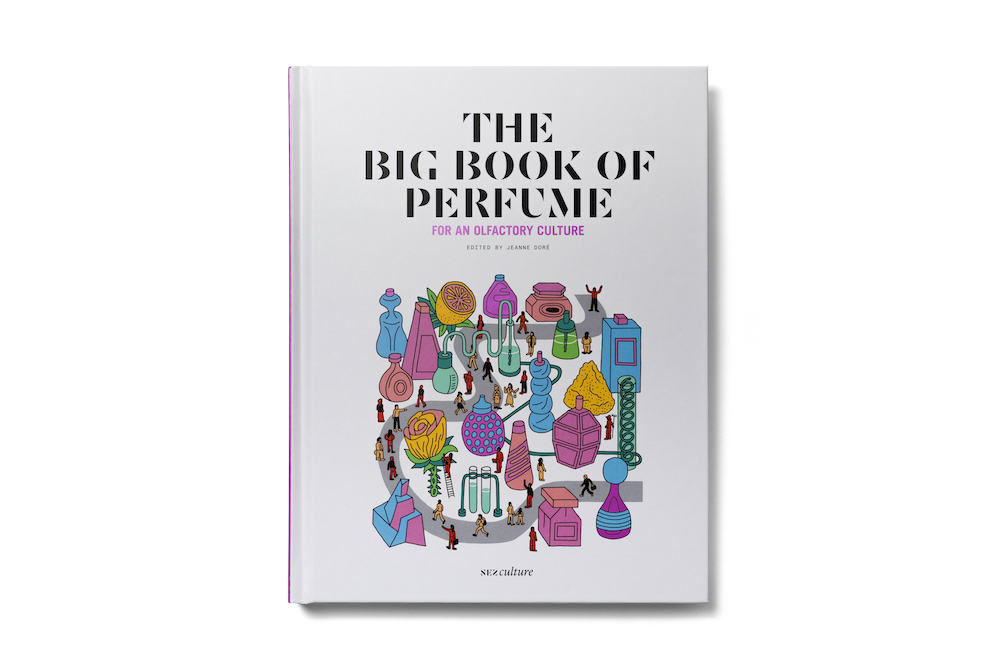 This interview is from : The Big Book of Perfume, Collective, Nez éditions, 2020, 40€/$45