Cette publication est également disponible en :

Français
Mark Buxton was born in England and worked at Haarmann & Reimer and Symrise before going freelance and consulting for Luzi. He loves the finer things in life, including wine and haute cuisine. He has launched his own brand, Mark Buxton Perfumes, and is co-founder of the Nose perfumery concept store in Paris.
—
Interview from the chapter dedicated to the pink pepper, in the book From Plant to Essence – A World Tour of Fragrant Raw Material (see below)
—
What is your relationship with pink pepper ?
It adds a touch of modernity and remarkable freshness that works equally well in male, female and gender-neutral
fragrances. Like in the kitchen (cooking is my favorite hobby), pink pepper brings a dynamic, powerful head note. I'm lucky enough to use it quite a lot in niche fragrances that can allow themselves the luxury of its high price tag.
Can you give us an example ? One of your own perfumes ?
A Day in My Life is a spicy, woody rose, made with 2 % CO2 extract of pink pepper. Some roses on the spicier side are perfect matches for the berries which push the " rose" effect up to the head note.

What other notes does it work well with ?
It is a marvelous driver for citrusy and green notes, with a slight touch of Triplal, for instance. Marrying it with fruity notes brings out its fruity, peach-apricot side. I love to combine it with davana, tagetes, even tobacco notes sometimes. I've also noticed that it can pull some base notes up to head notes, like cedar, boosting its opening pencil shavings effect.
How did you work with Quimdis on developing the product ?
When Pleasures became a big success, Quimdis asked me to join them in working toward a better quality of pink pepper. I set out to recreate that feeling of just-crushed fresh berries in your fingers. The challenge was looking at the various fractions and finding the fruity note that was not too terpenic or synthetic. Schinus terebinthifolius is spicier and more peppery, while Schinus molle is fruitier, with apricot, grape and light tobacco facets. But you have to be careful – put more than 2 % in, and it can make the whole formula cloudy!
—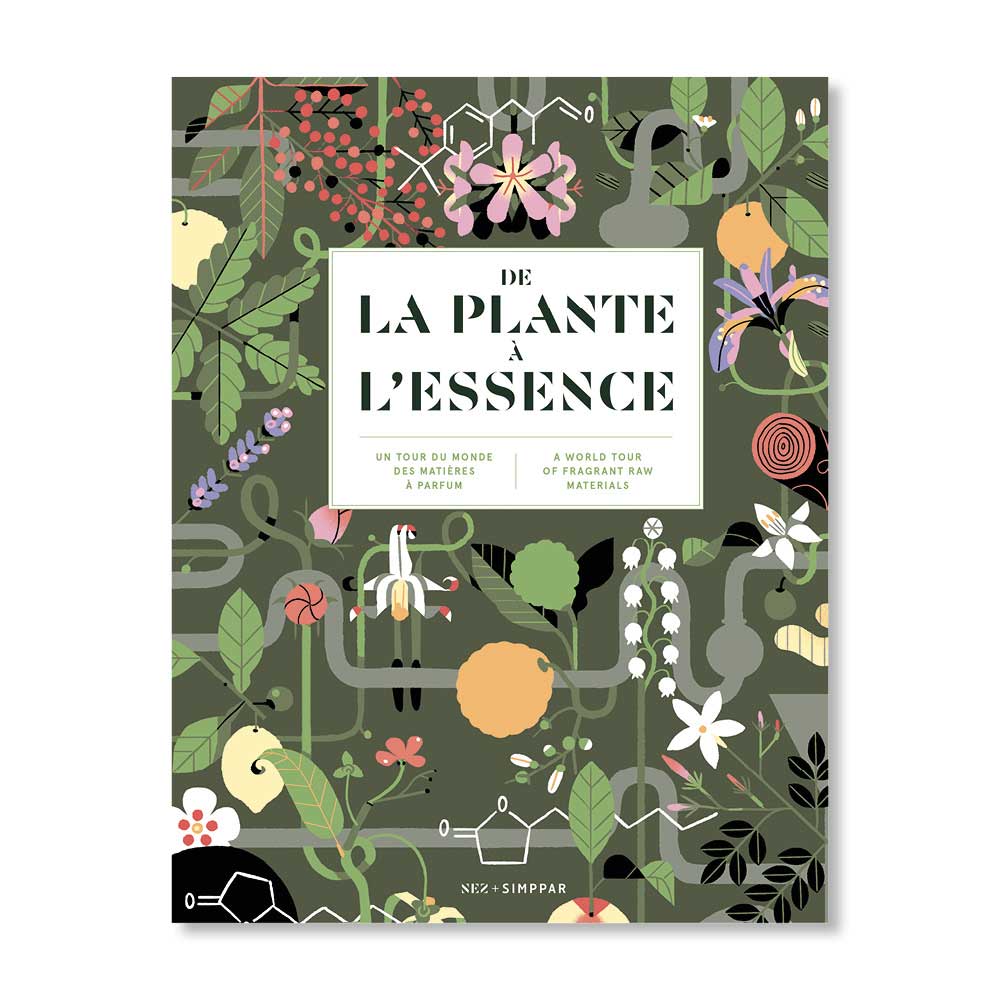 This interview is from:
De la plante à l'essence – Un tour du monde des matières à parfums
From Plant to Essence – A World Tour of Fragrant Raw Material
(Français-English), Nez éditions, Collectif, 2021, 45$/30€