Cette publication est également disponible en :

Français
Alexandra Carlin is a Symrise perfumer. She spoke to us about how Madagascan ginger became one of her favorite fragrance ingredients.
—
Interview from the chapter dedicated to the ginger, in the book From Plant to Essence – A World Tour of Fragrant Raw Material (see below)
—
When did you first learn about Madagascan ginger?
It was back in 2014. I traveled there for the first time. It was at the end of our stay, we had already tried many raw materials and we were ready to head back, when Alain [Bourdon, country director of Symrise Madagascar] gave us a dab of ginger essence produced by an NGO working in the Antananarivo region. Straightaway, we knew it was something big. It pops in your nose, like in Ratatouille when the food critic tastes the dish that reminds him of his mother's cooking! I immediately thought of the "hot ginger lemon honey" I used to drink in India.

Love at first sniff?
Exactly! Tangy, piquant, this ginger smells of freshly grated root, with notes of lemon and verbena. Back in France, I was tempted to use it heavily in everything. In 2017, when the brand J.U.S got in touch with us looking for new accords, I suggested a "pseudo-cologne" formula that ended up as Gingerlise.

How has the color of this "blue ginger" inspired you ?
In Gingerlise, ginger does the job of lemon, boosting the bergamot and mandarin. I chose to envelop it with raw materials evoking bluegreen hues, like angelica, mint and cabreuva wood, for instance.

Is ginger the new lemon?
This variety, yes! It is lemony and effervescent like a citrus, and spicy like a pepper. Its head always plays around with freshness, expanding the other citrusy notes and contrasting with warm spices like chili, paprika and Madagascan cinnamon, as in Run Wild Men by Davidoff.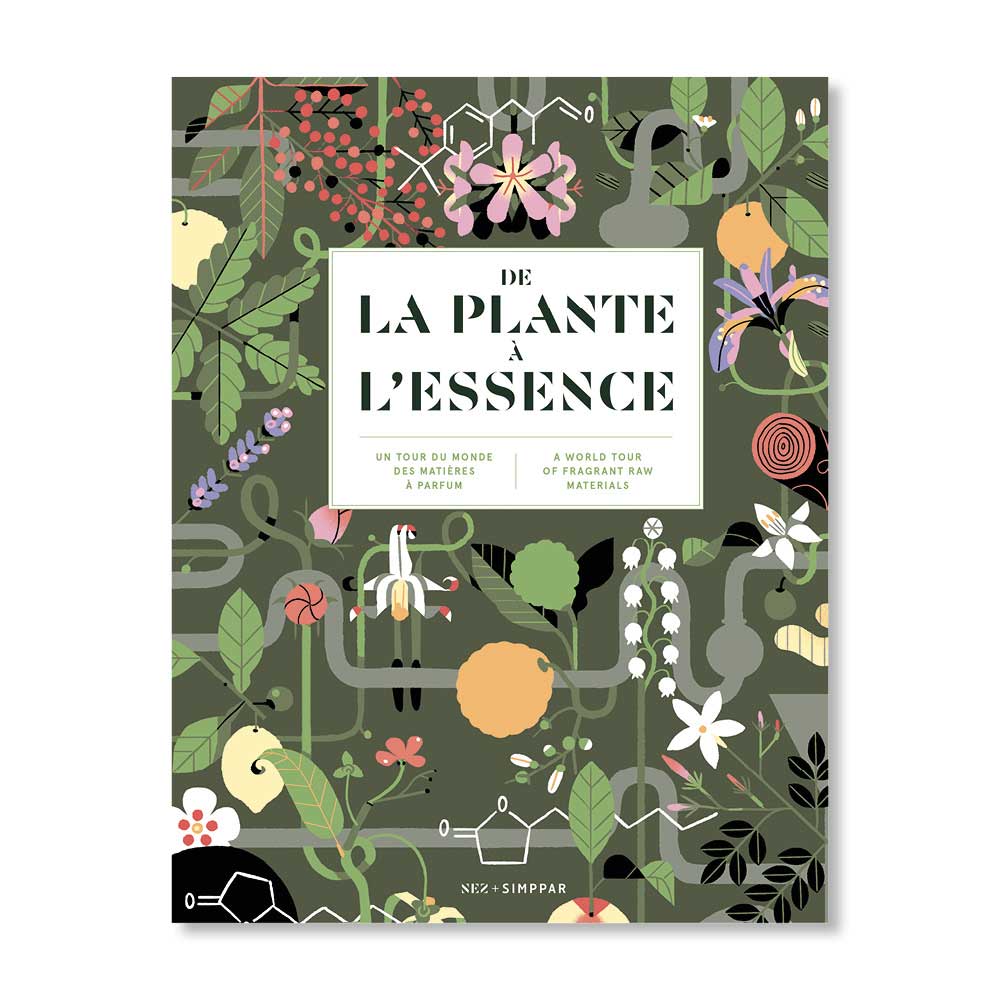 This interview is from:
De la plante à l'essence – Un tour du monde des matières à parfums
From Plant to Essence – A World Tour of Fragrant Raw Material
(Français-English), Nez éditions, Collectif, 2021, 45$/30€