Cette publication est également disponible en :

Français
Editorial partenership
Quintis, a company specializing in the ethical production of sandalwood, collaborated with the American Society of Perfumers to launch the Sandalwood Reimagined competition last October. Open to all, it intended to "unleash creativity by reimagining Indian sandalwood (Santalum album) in a fragrance to honor the art of perfumery and the forgotten scent of an old substance." Participants had until March 31, 2022 to reveal their creation, which had to contain at least 1% of the company's white sandalwood essential oil in a 12% eau de toilette, as well as their creative goal.
An independent jury of perfumers selected 10 creations out of approximately 300 submissions from around the world, dividing them into two categories: Global Winner and Emerging Talent.
Having presented the finalists' profiles and creations for the first category, let's turn the spotlight to the finalists in the second division: five junior or student perfumers.
David Clément, Fragrance Oils, United Kingdom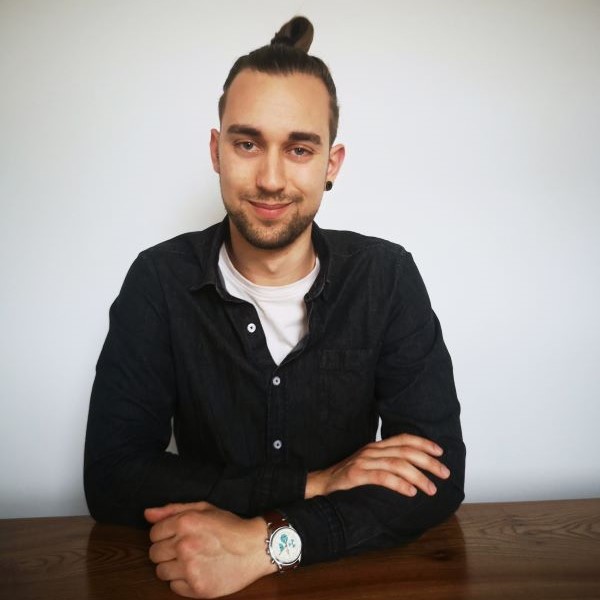 I am 27 and I come from Geneva, Switzerland. Besides fragrances, I am passionate about mixology, sports and DIY work. Since my childhood, I have always been sensitive to smells. I keep strong olfactory memories from different places, often associated with a season, people's fragrance, meals, even a friend's laundry… I knew that I wanted to work with my senses but had never heard about all the crafts behind a fragranced product. I graduated from high school in modern languages, where I studied English, German and Italian. A new chapter started once I was admitted to the École Supérieure du Parfum in Paris in 2015, where I specialized in creation and sourcing. My five-year program allowed me to acquire skills and knowledge from the fragrance industry where courses and internships have led me toward a creative profile. After graduating in December 2020, I worked as an application laboratory technician at Firmenich before joining Fragrance Oils' technical/application laboratory in October 2021. I feel lucky because this way I have been able to deal directly with daily raw materials issues in finished products. My company supported me and also allowed me to use their creative laboratory to build my reflection. I wish to continue learning about the fragrance industry, and I hope this enriching knowledge will lead me one day to reach an in-house perfumery school and become a perfumer.
Inspiration
What would champagne taste like if it were aged in sandalwood casks instead of oak? From fermentation and cask maturation to the bottle's opening, the fragrance evolution has been captured, allowing you to turn back the clock and experience every step of a champagne as it ages in a sandalwood cask.
Fragrance description
Evocative of champagne, this reviving accord highlights a powdery orris with splashes of peachy and plummy notes, while sharp cardamon entwines with grapefruit and aldehydes to create a sparkling effect on top. Sensual musk and vanilla bring texture to a warm and dominant sandalwood note, where its complexity gives off creamy, nutty and smoky aspects.
Fanny Ginolin, Takasago, France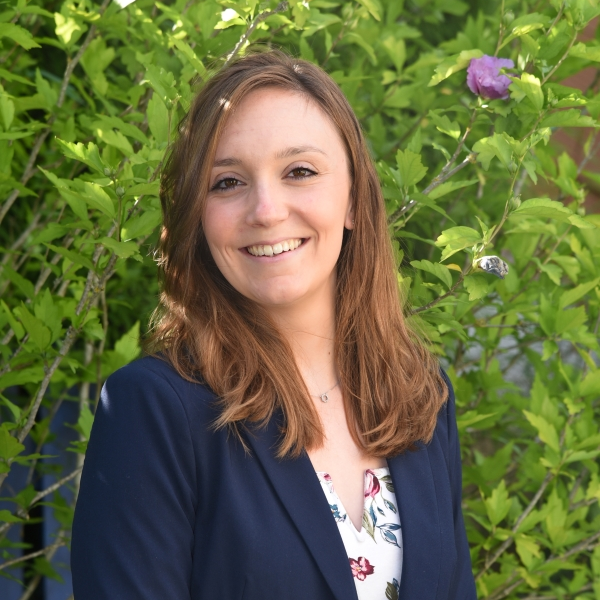 Sensitive to fragrances since my childhood, they are for me a source of references, memories and identity. They are also a way to express myself, transmit emotions and tell stories in a mysterious manner. I have always oriented my studies in the direction of perfume. I first did chemistry to understand the interactions in fragrances and to learn other important aspects of the industry so as to have a global vision of it; I obtained a master's degree in chemistry specialized in perfumery (Master ARPAC from Le Havre). As the second winner of the 2019 edition of the CORPO 35 competition sponsored by Firmenich, I have already been able to bring my work and my creativity face to face with a jury of professionals. This project filled me with the desire to create more and confirmed my ambition to continue along this path. Wishing to develop my olfactory knowledge and skills with the aim of creating fragrances, I joined the intensive training at the Grasse Institute of Perfumery (GIP) in 2020. My inspirations come from various sources such as words, memories, nature, dualities or oppositions. I am also passionate about decoration and history, which are important elements of my daily life. Currently a perfumer assistant at the sample laboratory of Takasago, I continue to create accords and formulas on my side while searching for a trainee perfumer position.
Inspiration
Let the sandalwood tell its odyssey between India and Australia: "I am starting my adventure in the middle of the symbolic spices of India, accompanied by a creamy and green fruity fig. I continue my odyssey on India's land, getting closer and closer to the ocean. I embark on a boat toward the unknown, the discoveries and the expanse – touched and caressed by the sea-foam, I continue my trip toward my new life, always with the spicy memories of my homeland. A warm, creamy and spicy sandalwood, I arrive on the warm, dry and woody land of Australia."
Fragrance description
Each accord represents a specific step of the story. The spicy accord is a reference to a stall of Indian spices with the colors and textures of cumin, cardamom, ginger, coriander, and black and pink pepper. A fruity fig fills out the milky and creamy facets of sandalwood and links the top notes and the base notes, rounding the fragrance, while a marine and iodized facet symbolizes the separation between two countries. The sandalwood accord gives power and helps the natural sandalwood to be the heart of this fragrance. A crunchy accord gives a strong character to the sandalwood and works well with the dry and woody cedar and vetiver facets of the base.
Cédric Gras, Sozio, France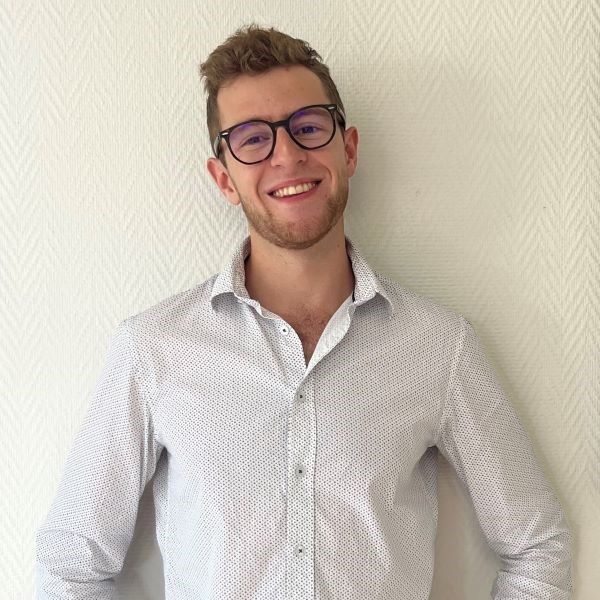 The perfume world has been a passion of mine for as long as I can remember. I was lucky to travel around the world when I grew up, which allowed me to be exposed to numerous cultures and smells at an early age. I believe perfumes have the ability to make you travel to other places and times without taking a single step. I'm currently finishing up my master's degree in Creation and Management of the Perfume Industry at the École Supérieure du Parfum in Paris. On top of my academic studies, I had the opportunity to complete five internships, including two with IFF Paris. At the moment, I am interning with Sozio, in Grasse, for the second time, as a perfumer analyst, which will mark the end of my studies. After that, I look forward to beginning a full-time career to continue to cultivate my passion by creating perfumes with beautiful and inspiring ingredients.
Inspiration
This creation is inspired by the roots of sandalwood. An earthy note represents the roots of the tree itself and a blend of Asian raw materials, such as Timur pepper, Java vetiver and patchouli oil, is incorporated to pay tribute to its historical Asian roots. By adding mimosa absolute (which comes from Australia), the creation looks toward the future of the sandalwood hostland.
Fragrance description
The fragrance opens with Timur, Sichuan and Indian pepper bringing a lemony and metallic note that resonates with sandalwood. The spiciness continues with cardamom and goes directly into a solar note brought by ylang-ylang. The journey ends with a warm and earthy sandalwood note, thanks to cashmeran and smoky raw materials.
Miro Senjak, Luzi & Brani, Switzerland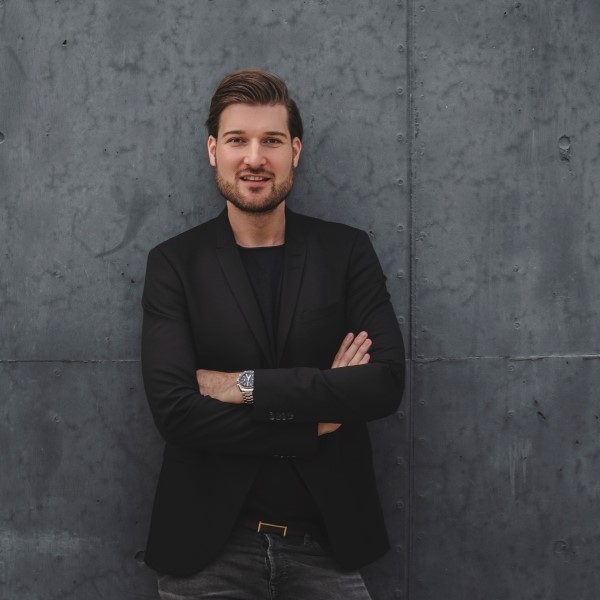 As a child, I spent every summer with my family on Croatia's Dalmatian Coast, and the scent of the pine forest, lavender and sage, paired with warm earth and a salty breeze, burned itself into my olfactory memory. After my engineering studies, it all started with the flacon. In my first job, I developed perfume bottles at the fragrance manufacturer Mäurer & Wirtz. During an olfactory training, essences of pine, lavender and sea breeze were held under my nose. I was thrilled by how much fragrances can evoke memories and was determined to learn the art of perfumery. At Drom Fragrances (now Givaudan), I started in marketing and after some time, I had the privilege of being trained in perfumery by Master Perfumer Maarten Schoute. I like to tweak a fragrance for months and try it out on people over and over again. That's why I started composing fragrances as an independent perfumer under the brand Brani Fragrances (my second name is Branimir) in my own fragrance laboratory. Today, I do both marketing at the Luzi fragrance house in Zurich and perfume creation in my lab. In the future, I would like to continue collaborating with exciting brands and reinterpret sensuality – away from the mainstream, where every fragrance is tested until it all smells the same – and venture toward real creativity and inspiration.
Inspiration
The inspiration for this creation was to interpret the woody, earthy and smoky facets of Indian sandalwood in a contemporary way. In addition to the 7% of its essence in the overall composition, black tea leaf, saffron and labdanum play a decisive role in creating this woody, smoky elegance.
Fragrance description
This rich fragrance opens with herbal-smoky black tea leaf absolute in contrasting interplay with sparkling Tuscan bergamot. To deepen the mysterious elegance, the heart is enriched with leathery saffron, incense-like labdanum and sensual Turkish rose. The exclusive base of precious Indian sandalwood, earthy patchouli and woody amber gives long-lasting power to the composition and endows it with a contemporary twist.
Solène Bourquin, Firmenich, France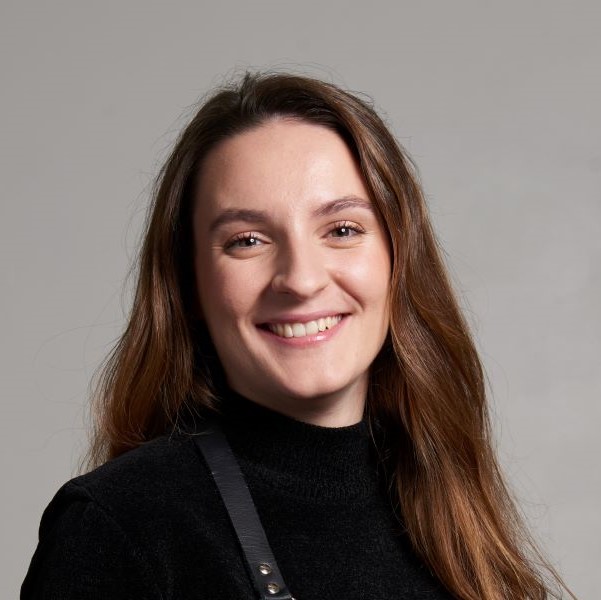 I discovered the world of perfumery when I was 11 years old. I was on holiday in Grasse and after visiting a perfume factory, I knew from that moment that I wanted to work in perfumery. I studied chemistry at a Parisian university to get my degree and joined the master's degree program at ISIPCA in Versailles. I did my internship in the innovation laboratory of Firmenich Paris. It was a two-year experience where I was in charge of testing new technologies for perfumery, in a fulfilling environment. Since March 2021, I have been working in the application laboratory of Firmenich Paris. We study the stability of all the perfumes before launching them on the market. I am also passionate about traveling. I recently went to India and Guatemala to see, touch and smell ingredients directly in the fields. In the future, I want to become a perfumer and to tell stories by creating perfumes.
Inspiration
I was inspired by the purity of sandalwood. It is a special wood, both soft and intense, creamy and clean. As we are reimagining sandalwood, I wanted to start with a "blank page" to write its new story, its revival. I created a perfume with the raw materials that let me imagine a white universe.
Fragrance description
The combination of citrus notes and orange flower immerses you in a bright perfume full of lightness and liberty. Then, the sandalwood and different musky notes will take you on a ride through a reimagined perfumery.