Cette publication est également disponible en :

Français
When you are a perfume lover, or simply curious to know more, how do you acquire olfactory culture? How can you satisfy your thirst for knowledge in a realm that has long remained mysterious and overlooked by academics? Numerous initiatives have emerged since the mid-2000s, including the Institute for Art and Olfaction, based in Los Angeles, USA. Saskia Wilson-Brown, founder and director, describes the institute's many actions, all focused on a single goal: the democratisation of olfaction and perfume.
Could you tell us about your career path?
I'm not a perfumer, I'm an artist. I arrived in Los Angeles to work in film production, which I did for several years. Then I read the book by Chandler Burr on researcher and perfume critic Luca Turin called The Emperor of Scent, which led me to create the Institute for Art and Olfaction in 2012. It's a non-profit organisation whose mission is to democratise olfaction and perfume and promote independent, artisanal perfumery with a link to artistic practices. It existed for all the other arts, but not for perfume. At the time it was still a cloistered world. In California, there were no resources for people looking to learn about the subject.
What does the Institute for Art and Olfaction offer?
We have several branches of activities. First, training aimed at the general public, to explain the world of fragrance, how it works, discover raw materials, understand the cultural potential of fragrances, and so on. The training is based on classes, sessions and workshops run by perfumers as well as researchers, particularly historians, because we have a number of prestigious universities in the area. Beginners can start with sessions lasting a couple of hours where they will smell ingredients. And we offer more advanced training courses from one to 11 weeks, also for the general public, although aimed more specifically at perfume lovers.
What are the institute's other initiatives?
Part of our activity focuses on creative experimentation linked to olfaction, through artistic projects. We collaborate with museums and artists to introduce scents and fragrances into their practices. We also organise events. Every year we give out awards for artistic perfumery as part of the Arts and Olfaction Awards. Winners come from all around the world: perfumers, independent brand creators and creative directors, as well as artists who work with scents. We hold the Biennial Scent Fair every two years. And once a year our Experimental Scent Summit (organised with artist Klara Ravat) offers a day of presentations and workshops in the spirit of TED Talks, with artists, historians, perfumers, and more.
Why is education so important in the olfaction and perfume field?
Because it allows us to offer something that differs from the marketing messages usually associated with it. And, more importantly, because perfume is an art, and everyone should have access to all forms of art: painting, music, film, literature and perfume. It's a world that may seem very French, or even Parisian, and a bit exclusive, but perfume is a global phenomenon that must be accessible and understandable to all.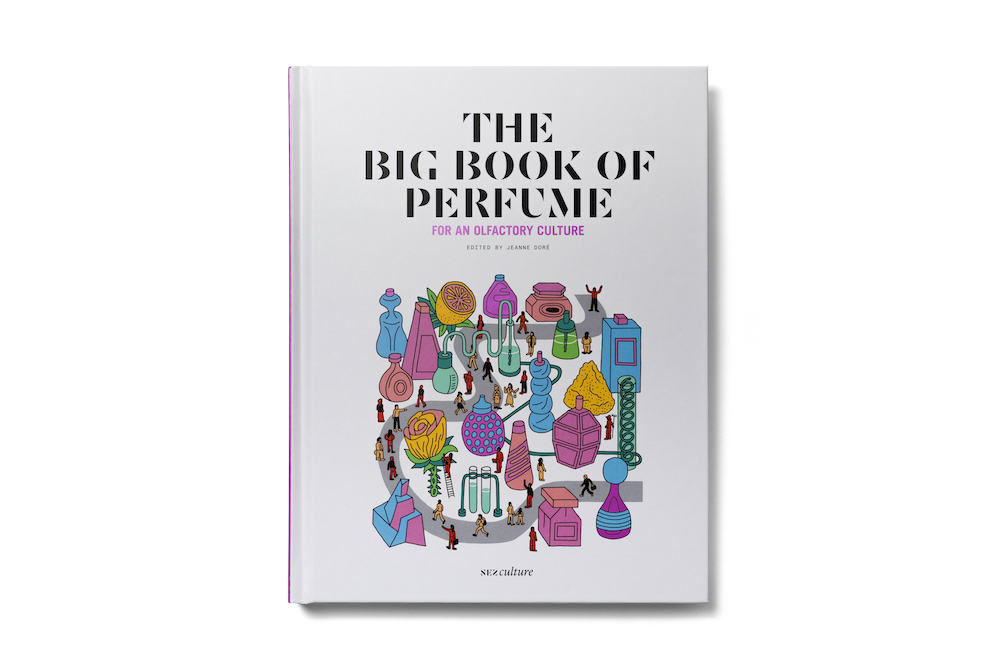 This interview is from : The Big Book of Perfume, Collective, Nez éditions, 2020, 40€/$45